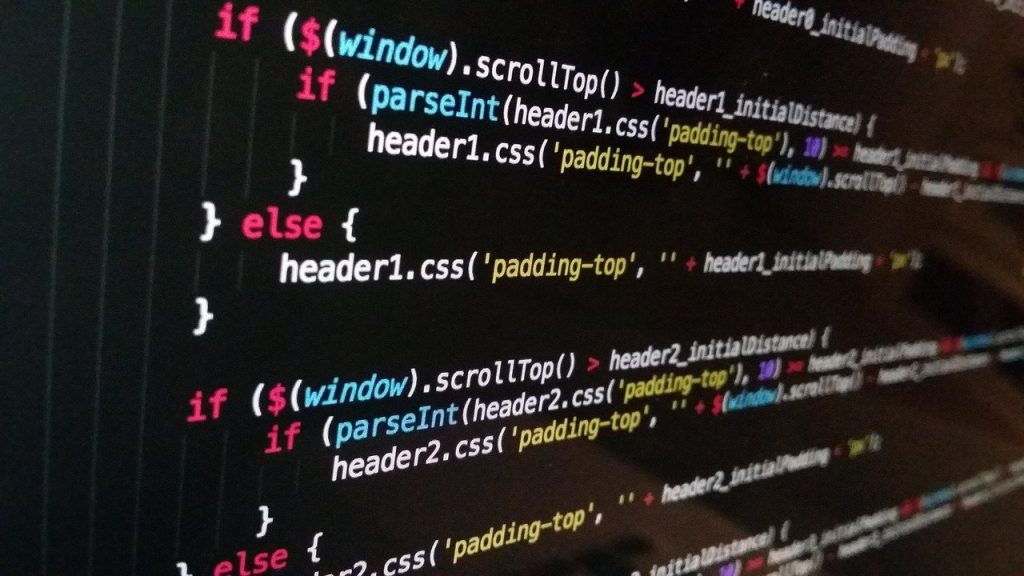 Technology has undergone massive advancements. We have sensors that capture various kinds of information, databases that can store different data formats, and processors that can analyse data at lightning-fast speeds. Today, we have pocket-sized smartphones that are 100 times more powerful than the gigantic computers of a decade back. Moreover, rapid advancements in telecommunication and networking made way for cloud, edge, and fog computing, wherein data can be executed seamlessly in real-time remotely. All these together paved the way for IoT.
The Internet of Things is one of the biggest technological trends in recent years. It has spread and increased immensely since then, so much so that it has become a major developmental discipline with its developmental trends. This article looks closely at the top 10 IoT developmental trends to rule 2022.
But before doing so, let's have a look at the basics.
What Is The Internet of Technology?
Simply put, IoT is a network of local devices that can exchange information, process locally, and, if need be, can connect with the central back-end infrastructure. There are certain functional building blocks of a typical IoT solution architecture, four in particular.
The devices or the things are the physical entities such as devices, sensors, actuators, and the like, which collect & transduce information from the world/environment and deliver responses from IoT systems to the outside world.
Gateways are next in line and are edge devices that act as a medium for sensors & the cloud. Gateways enable the exchange of information using different protocols & architectures, which generally include IP, REST, CoAP, etc. In addition, they possess integrated telecommunication electronic modules to communicate upstream with central servers.
Next up are IoT platforms, the chief orchestrators of a typical IoT solution. They are generally stored in the cloud, oversee communication with downstream devices & process large amounts of data at high speeds.
The fourth and final cog of the IoT mechanism is the application. They are the front face of the solution and must possess a proper UI for seamless & personalised interactions. They can be desktop-based, native to a mobile OS, or compatible across multiple systems.
Did you know that the technologies behind the front-end of those online "rate my paper" services are the ones used to design the UIs of IoT applications?
Software engineering, electronics & communication, and networking are three major cornerstones in IoT. If you want to excel in IoT, study with intent and solve your assignments minutely. If you need help, drop a "pay someone to do my IoT homework" request at a reputed online academic writing service provider.
Discussion on IoT and its leading trends generally revolve around IoT platforms, the central aspect of any IoT solution. Here's what a typical IoT platform architecture looks like.
Now that you have some idea about IoT & its fundamental constituents, it is time to look at the most significant trends in the domain that are set to take 2022 by storm.
The Top 10 IoT Development Trends of 2022

Security
One of the biggest concerns with any information network is security. As we store & share our data across more & more devices and accelerate the expansion of the IoT web, security breaches can happen anytime, anywhere. In addition, all edge devices and things collect terabytes of data daily, making them a lucrative target for malicious hackers.
Security analysis and encryption are currently one of the biggest trends in IoT development in 2022. Research and development will focus on tackling issues surrounding hacking sensors, developing more resilient protocols & safeguarding and reinforcing existing ones and associated practices.
2. IoT in Healthcare
The contribution of advanced technologies in healthcare is immense and undeniable. Approaches, procedures, and support have been changed in their entirety. IoT is one of the latest techs to exert a positive influence in medicine & healthcare.
IoT devices can collate information from devices & equipment in the patient's room, store & process them fast, and make the data directly to healthcare givers anytime, anywhere. As a result, doctors can monitor patients in real-time, make timely interventions, prescribe medications, and guide others. Thanks to IoT, medical centres and nursing homes can function much more efficiently, exhibiting automated patient care flow and offering remote medical assistance.
The development of IoT applications designed for medical purposes will gain momentum with time and is an exciting tech trend today.
3. Edge Computing
Edge computing is closely associated with any typical IoT architecture. As the capabilities of edge devices such as smartphones, computers, & tablets become greater, edge computing gains more and more prominence. IoT apps no longer need to send information to the cloud for processing every single bit of data; instead, local edge devices can analyse decent amounts of data and deliver responses without any latency or delay.
The integration of edge computing involves adding nodes to the IoT network's topology that store, process, and, if necessary, transfer data stored in the cloud. Nodes lie near the source or destination and improve the utility & efficiency of the IoT solution.
Expect the trend of edge computing to take prominence more in 2022 for the fast-paced & seamless operation of all devices of an IoT solution.
4. Artificial Intelligence
The amalgamation of IoT and AI was only a matter of time. Most central IoT platforms comprise machine learning & data analytics modules that enable deeper processing, automation & intelligent decisions.
AI and IoT have led to the development of AI-backed robots and numerous other front-end devices. This trend is likely to gain prominence this year. We already have significant corporations like Amazon using AI-powered robots & IoT devices in their distribution networks, ushering in a new era of intelligent automation and distribution network.
5. IoT & Blockchain
Blockchain is one of the most influential modern security measures. Integrating blockchain with IoT can make information exchange exceptionally secure. When you merge them, you get a safe, reliable, easily verifiable, and agile system that can record, store, transfer, & even monitor data recording.
Blockchain can make IoT solutions more secure and impervious to breaches, hacks, and intrusions. As a result, 2022 will witness many projects incorporating blockchain, and many will look to combine Internet of Things solutions with Blockchain.
6. Industrial Internet of Things in Manufacturing
Engineers and developers consider technology the ultimate solution but generally overlook the root of the problem that the tech has been designed to solve.
Integration of IoT in the manufacturing domain will facilitate seamless interaction & intercommunication among process control systems. IoT's role will extend beyond just simple supervisory overview and data acquisition. Data collected by IoT can now help users understand specific problems in the manufacturing process and devise better ways to navigate & manage things better.
7. 5G to accelerate the growth of IoT & IIoT
One of the most promising applications of IoT technology is in the industry, and the advent of 5G telecommunication technology will significantly boost the domain. 5G's high speeds, low latency, and higher capacity will augment the abilities of IoT, allowing it to spread to additional locations. As a result, entire factories will undergo widespread transformations, and multiple units can act as unified, interconnected entities.
8. Wearable Technologies Will Become Much More Popular
Wearables are one of the biggest proponents of IoT. It has always been so, and this trend will only become much more prominent in 2022. The wearable technology industry is generally dominated by smart watches, digital wristbands, etc. Still, it is expected to diversify further through smart rings, linked fabric, smart eyewear, IoT ID tags, and the like.
There are numerous kinds of connected wearables that are set to take the stage. Production in 2022-2023 is expected to quadruple, and applicational areas include fitness, healthcare, espionage, adventure & exploration, etc.
9. Hyper-Automation
IoT, AI and Edge are transforming enterprises through enhanced data analytics, on-the-edge processing, and automation. However, AI requires substantial data digging to deliver vital insights that can power systems & attain enhanced automation, while IoT gathers a wide variety of data from multiple sources.
Edge, IoT, and AI combine to bring Hyper-Automation. Edge computing provides instantaneous on-spot processing, IoT gathers relevant data, while AI automates stuff using machine & deep learning.
EdgeAIoT is being implemented in industries substantially, and the technologies are ready to take on the challenges. Manufacturers are implementing hyper-automation at a fast rate intending to boost productivity with acute optimisation.
10. Smart Spaces Powered by IoT
Last but not least, we have homes & offices powered by cloud & IoT that turn these spaces into smart abodes. Digital assistants such as smartphones & tablets employ IoT to gather data from the environment and enable control & automation of different aspects of social spaces, from lawn sprinklers and garage doors to lighting & coffee makers.
AI is growing at an unprecedented rate, transforming any sector that implements it, when it comes to smart spaces, IoT pairs with AI and enables automation of almost every aspect of any social space.
And those were the most significant trends in IoT development trends in 2022. Hope this article was an informative read for one & all. If your need help solving your IoT assignments & homework, do look for a proper paper writer instead of worrying, "Where can I pay someone to do my IoT homework?"
All the best!
Author-Bio: Raymond M. Fernandez is a cloud developer and IoT solution architect working with a major firm in Brisbane, Australia. He is also a professional writer and tutor with MyAssignmenthelp.com, one of Australia's foremost academic writing services.