There has been a remarkable surge in the beauty and cosmetic industry for the past couple of years; it has grown tremendously. The growing beauty consciousness amongst young girls and women has given rise to numerous makeup brands across the world. There is a high demand for both homegrown and international makeup brands. Makeup industry not only enhances facial features but also raises the confidence of the women of today's world. They simply give them a feel-good factor. There are many brands that offer a wide range of cosmetics, from skincare essentials to makeup must-haves; some of them are affordable, while others are way too expensive. With many options available, it has gotten a lot harder to pick out the right makeup brand. So, in this article, let us explore some brands that have captured the hearts of Indian women/customers. Let's make shopping makeup an overwhelming experience.
Lakme –
Lakme is the first Indian cosmetic brand that is owned by Hindustan Unilever. It is a French word for goddess Lakshmi who is renowned for beauty. It started around 6 decades back and is catering to the needs of Indian women by offering a wide range of products in makeup, skincare, and color cosmetics that suit the Indian skin tone very well.
Since it has a flexible price range, it is a widely used makeup brand. It has many variants in it, like the 9 to 5 range, which is affordable, and the absolute range, which is much on the expensive side. Further, Lakme extends its services through the network of beauty salons commonly known as Lakme Beauty Salon.
Maybelline New York-
Maybelline is an American multinational company based in New York City. It offers a wide range of cosmetics, skincare, perfume, and personal care products that basically suit the skin tone of women worldwide.
Maybelline dates back to 1914, when it was founded by a pharmacist in Chicago and entered the Indian market in 2004, but since 1996 it has been a subsidiary of the French cosmetic company L'Oreal.
It offers a wide array of products varying from mascaras and eyeliners to lipsticks and blushes. These products are beginner-friendly and makeup enthusiast-friendly. Since it is an affordable and recognized brand that provides high-quality makeup, it is the most accepted brand.
L'Oreal Paris –
This cosmetic company was established in 1909 in Paris, France, by a chemist. L'Oreal is the world's largest beauty company. It offers a comprehensive range of skincare, haircare, sun protection, and makeup products.
Its diverse range and commitment to inclusivity have made it a great choice for Indian customers.
MAC Cosmetics –
MAC Cosmetics is a Canadian cosmetics company founded in Toronto in 1984. MAC is an acronym for Make-up Art Cosmetics. It is known to deliver professional-grade makeup products, and they have established itself as the ultimate color authority with artistry at its roots.
MAC products are shipped to over 120 countries to serve their motive of commitment to conscious beauty and social responsibility.
Because of its innovative formula and rich pigments, makeup enthusiasts often prefer it for high-quality beautification. It includes a wide range of products like lipsticks, eyeshadows and foundations.
Nykaa –
Nykaa is a Mumbai-based e-commerce company. It started as a cosmetic retailer and later started its own makeup line in 2020 and became the first Indian unicorn startup headed by a woman. It has very quickly gained popularity among Indian consumers. Nykaa's products are well known for their quality and affordability, making them accessible to a wide range of consumers. They have a wide range to offer, which makes beauty accessible to all. Through its website, mobile app and different stores it sells beauty, fashion and wellness products. It retails over 2,000 brands and 200,000 products across its platform.
SUGAR Cosmetics –
Founded by Vineeta Singh and Kaushik Mukjharjee, Sugar Cosmetics is an Indian E-commerce company that was founded in 2015. It is one of the fastest-growing cosmetics companies. It has unique packaging that attracts customers. They offer a wide range of products from lips, eyes, nails, face to skin products all over the world. Their products are a great fit for Indian skin tones.It focuses on selling makeup and skincare products that are millennial-friendly, best suited for Indian skin tones. It is actively expanding its territories with over 35,000 outlets across 550 cities.
Colorbar –
Colorbar is one of the leading Indian cosmetics brands; it has a variety of makeup products ranging from lipsticks to eyeshadows. Because of its wide variety, it has gained a strong liking in India. It is known for its reasonable, vibrant, and long-lasting shades. The Velvet Matte Lipstick range of colors is particularly a favorite to makeup lovers.
Colorbar is a gender-neutral brand and it celebrates diversity with people. They offer cruelty-free products to their customers. It is their different thinking that makes them one of the largest brands in India in a very short span of time. They are holders of two Guinness World Records.
FACES Canada –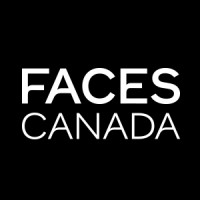 Faces Canada is a cosmetic and skincare Canadian brand. It was established in 1974 in Toronto, Canada. It has shown excellence in offering an exclusive line of high-quality makeup and skincare products for the past 40 years. It offers products varying from color cosmetics to skincare which are crafted to suit every tone, complexion, texture, skin type and ethnicity. Its ultimate pro-HD intense Matte Lips + primer is the most preferred one.
Swiss Beauty-
It is India's fastest-growing beauty brand that aims to be every makeup lover's BFF. With a deep understanding, they have integrated global cosmetics standards to create highly innovative, long-wear, and comfortable products. Their product range varies from eyeshadow to lip crayons to airbrush foundation to satin finish panstick foundations to many more.
Bobbi Brown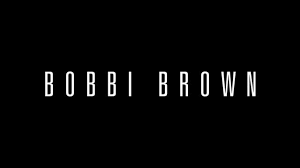 It is an American Professional makeup brand; it is named after the founder, Bobbi Brown. To revolutionize the beauty industry, she created ten natural-shade lipsticks. The founder has been the author of nine books about beauty and wellness. It is known for its quality and standards and is considered as a premium brand. Bobbi Brown's makeup products emit a luxurious and elegant look. Many makeup enthusiasts prefer Bobbi Brown in their makeup collection.
FAQ About Top 10 Makeup Brands in India:
Ques. What is the first Indian beauty and cosmetics brand?
Ans.Lakme
Ques. What is the most liked brand?
Ans. It absolutely depends on the user's preference. Mac and Bobbi Brown are considered the most liked brands.
Ques. Which brand offers the maximum variety of products according to Indian skin tone?
Ans. Maybelline
Ques. What is the most preferred product of Maybelline?
Ans. Fit Me foundation and 9 to 5 maybelline lip shades.
Conclusion
The above top 10 makeup brands have made the beauty scenes more vibrant and diverse. From classic brands like Lakme to new brands like Nykaa and Sugar, they have graced the beauty of women all over the world.
As these industries are growing it is important to remember that makeup isn't about enhancing the appearance but is also a form of self-expression and empowerment.