Sidhu Moose Wala had contested this year's Punjab assembly election on a Congress ticket from Mansa and was defeated by AAP candidate Vijay Singla by a huge margin of 63,000 votes. Vijay Singla was recently sacked by Punjab CM Bhagwant Mann over charges of corruption.
Last month, Sidhu Moose Wala had sparked a row after he targeted the Aam Aadmi Party and its supporters in his song 'Scapegoat'. The singer had called AAP supporters 'gaddar' (traitor) in his song.
Condolences pour in for Sidhu Moose Wala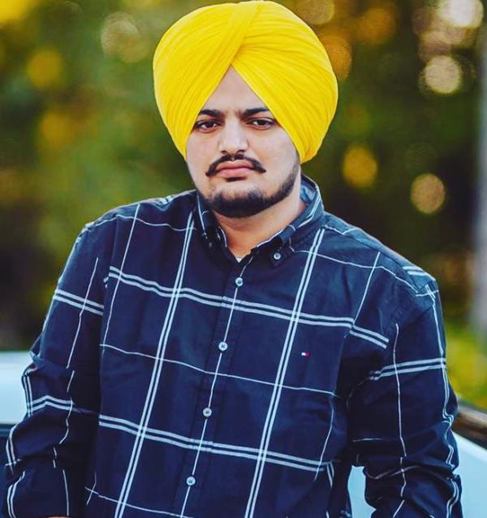 Condoling the Punjabi singer's death, Congress leader Randeep Singh Surjewala tweeted, "Deeply shocked at the broad daylight murder of Sidhu Moose Wala. Punjab and Punjabis across the world have lost a talented artist with mass connections, who could feel people's pulse. My heartfelt condolences to his loved ones and fans across the world."
Following the incident, BJP leader Manjinder Singh Sirsa demanded an FIR against Punjab CM Bhagwant Mann over "negligence of chief ministerial duties".
"We have been warning the Punjab Government to pay attention to Punjab's situation. I demand an FIR against Bhagwant Mann for the negligence of his Chief Ministerial duties which has cost the life of Sidhu Moosewala. Bhagwant Mann along with Arvind Kejriwal should be booked," Manjinder Singh Sirsa said.
Who was Sidhu Moose Wala?
Born on June 17, 1993, Shubhdeep Singh Sidhu aka Sidhu Moose Wala belonged to the Moose Wala village in Mansa district. Moose Wala had a fan following running into millions and was popular for his rap.
Moose Wala held a degree in electrical engineering. He had learned music during his college days and later moved to Canada.
Sidhu Moose Wala was also known as one of the most controversial Punjabi singers, openly promoting gun culture, and glorifying gangsters in provocative songs. His song 'Jatti Jeonay Morh Di Bandook Wargi', released in September 2019, kicked off a controversy over a reference to 18th-century Sikh warrior Mai Bhago. He was accused of showing this Sikh warrior in a poor light. Moose Wala later apologised.
ng claiming responsibility led by Lawrence Bishnoi, infamous for high-profile hits
With Canada-based gangster Goldy Brar claiming responsibility for the murder of singer-politician Sidhu Moose Wala, sources in Delhi Police Special Cell say they will look into the role of those associated with Lawrence Bishnoi, whose gang Brar is a part of. Many such associates, police said, are already behind bars in and around Delhi.
Senior officers also said they had been investigating for Brar for allegedly planning several murders and attempted murders from Canada. They also said that Bishnoi and his gang have criminal records in Delhi, Rajasthan, Punjab and Haryana, with Bishnoi, who is in a Rajasthan jail, still managing to run his gang from the inside.
"Bishnoi was a student leader while in college in Chandigarh. His father was in the Punjab Police. He is involved in multiple murder cases in Rajasthan and Punjab, and was arrested in 2015-16," said an officer.
The Bishnoi gang
Bishnoi's associates are as infamous as the gangster himself. His associate and friend Sampat Nehra had allegedly planned to kill Bollywood actor Salman Khan, and was arrested by the Haryana Special Task Force in Bangalore in 2018.
During questioning, Nehra had said he had gone to Mumbai as part of the plot. Police said he stayed there for two days, went outside the actor's house to take photographs and followed his movements. Nehra is the son of a retired Chandigarh police officer.
Other key associates of the gang are Kala Jathedi, Monty and Kala Rana. Sources said Monty and Rana operate the gang from the UK and Thailand respectively.
Jathedi, who is allegedly involved in 40 murders, was arrested with his girlfriend Anuradha Chaudhari, referred to as "lady don" in Rajasthan, by the Delhi Police Special Cell in July last year.