In today's digital age, online shopping has revolutionized the way we shop for clothing. With a plethora of options available at our fingertips, women's online clothing stores have taken the fashion world by storm. From luxury to budget-friendly options, these stores cater to every style, size, and preference. In this article, we will explore the top 10 women's online clothing stores that are making waves in the fashion industry, offering trendsetting styles, quality products, and exceptional shopping experiences.
ASOS
ASOS has secured its position as a global fashion powerhouse, offering a wide range of clothing, accessories, and beauty products for women. With a vast selection of brands, ASOS curates an extensive collection that caters to various styles, from casual to formal and everything in between. Their commitment to inclusivity is evident in their diverse size range and body-positive campaigns, making it a go-to destination for fashion-forward women.
Zara
Zara, known for its rapid turnover of trendy designs, has seamlessly transitioned into the online realm. Their online store mirrors their physical outlets' energy, offering a constantly evolving collection that follows the latest runway trends. With a focus on high-quality fabrics and impeccable tailoring, Zara's online platform brings accessible luxury to fashion enthusiasts worldwide.
Nordstrom
Nordstrom's online store is a haven for women seeking premium fashion and personalized shopping experiences. With an impressive array of high-end brands and designer collections, Nordstrom's commitment to customer service shines through its online platform as well. Their user-friendly website, extensive size range, and free shipping options make luxury fashion accessible to all.
Revolve
Revolve has become synonymous with influencer-approved styles and cutting-edge fashion. Specializing in curating trendy and chic clothing, this online store is a favorite among young women seeking unique pieces to elevate their wardrobes. Revolve's social media integration, detailed product descriptions, and diverse range of designers make it a must-visit for those wanting to stay ahead in the fashion game.
Boohoo
Boohoo has captured the hearts of budget-conscious fashionistas by offering trendy clothing at affordable prices. Their online store is a treasure trove of fast fashion items, catering to a wide range of styles and sizes. Boohoo's commitment to sustainability and ethical practices is evident through its eco-friendly initiatives, making it an attractive choice for environmentally-conscious shoppers.

Net-a-Porter
Net-a-Porter has redefined online luxury shopping, providing access to the world's most coveted designer brands. Their meticulously curated collection of clothing, accessories, and beauty products exudes elegance and sophistication. Net-a-Porter's online magazine, The Edit, offers style inspiration and fashion insights, creating a holistic shopping experience for the modern woman.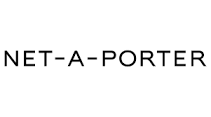 Pretty Little Thing
Pretty Little Thing has taken the online fashion world by storm with its bold and fearless approach to style. Catering to the trendsetting and confident woman, this brand offers a wide range of statement pieces, party dresses, and accessories. Their collaboration with celebrities and influencers keeps their collection fresh and relevant, attracting a young and fashion-savvy audience.
Reformation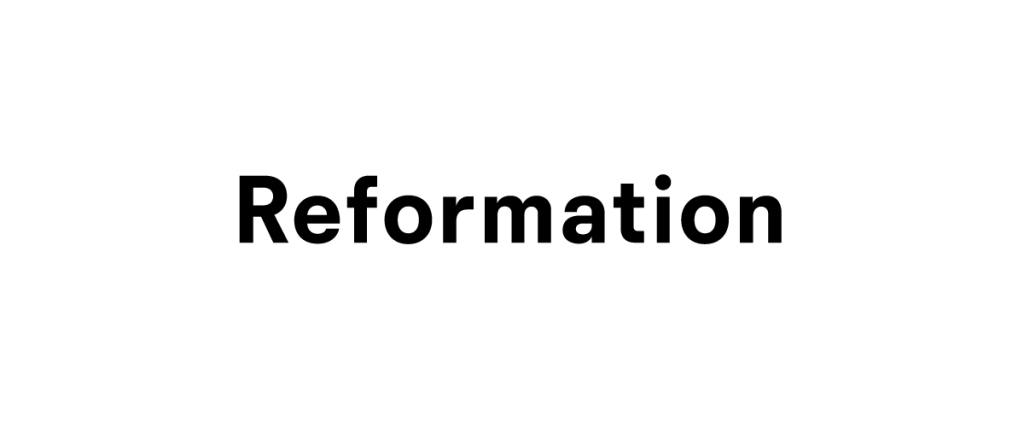 Reformation stands out for its sustainable and eco-friendly approach to fashion. With a focus on ethical production practices and environmentally responsible materials, this online store
offers a collection of chic and timeless pieces. Reformation's commitment to transparency and reducing its carbon footprint makes it a pioneer in the sustainable fashion movement.
Shopbop
Shopbop is a destination for those seeking a blend of luxury and contemporary fashion. Featuring an impressive roster of established and emerging designers, their online store caters to diverse tastes and preferences. Shopbop's user-friendly interface, comprehensive sizing guides, and personalized recommendations create a seamless shopping experience for fashion enthusiasts.
Anthropologie
Anthropologie's online store captures the essence of bohemian-chic fashion, offering a curated selection of clothing, accessories, and home decor. Known for its artistic and eclectic designs, Anthropologie appeals to women who embrace individuality and creative expression. Their online platform reflects their commitment to artistic exploration and offers a visually appealing shopping experience.
FAQs About Top 10 Women's Online Clothing Stores : 
What sets ASOS apart from other online clothing stores?
ASOS stands out due to its vast collection of brands and commitment to inclusivity. It offers a diverse range of styles and sizes, making it accessible to a wide audience.
How does Zara's online store reflect its offline reputation for trendy designs?
Zara's online store emulates its physical outlets' dynamic nature by offering a constantly evolving collection that follows the latest runway trends.
Why is Nordstrom's online store considered a premium shopping destination?
Nordstrom's online store offers a curated selection of high-end brands and designer collections, delivering a luxury shopping experience with exceptional customer service.
What makes Revolve a favorite among fashion-forward individuals?
Revolve is known for curating influencer-approved styles and staying at the forefront of fashion trends. Its social media integration and diverse range of designers attract trendsetting shoppers.
How does Boohoo balance affordability and sustainability in its online offerings?
Boohoo offers trendy and affordable fashion while also focusing on sustainability through eco-friendly initiatives and ethical practices.
What makes Net-a-Porter stand out in the realm of luxury online shopping?
Net-a-Porter offers access to the most sought-after designer brands and provides a holistic shopping experience with its online magazine, The Edit.
Why is PrettyLittleThing popular among young shoppers?
PrettyLittleThing's bold and fearless approach to fashion, along with collaborations with celebrities and influencers, appeals to the style-conscious youth.
How does Reformation contribute to sustainable fashion through its online store?
Reformation's online store showcases its commitment to sustainability by offering eco-friendly clothing and transparent production practices.
What sets Shopbop apart as a destination for luxury and contemporary fashion?
Shopbop's online store features a blend of established and emerging designers, providing a range of luxury and contemporary options for fashion enthusiasts.
How does Anthropologie's online store reflect its artistic and bohemian-chic identity?
Anthropologie's online platform mirrors its brick-and-mortar stores' eclectic charm, offering clothing, accessories, and home decor that resonate with creative and individualistic tastes.
Conclusion
The world of women's online clothing stores is a dynamic landscape filled with options catering to various styles, sizes, and preferences. From the fast fashion appeal of Boohoo to the luxury of Net-a-Porter, each store brings its unique charm to the table. Whether you're a trendsetter, a sustainability advocate, or a luxury enthusiast, these top 10 online clothing stores have something to offer for every fashion-conscious woman looking to elevate her style game in the digital age.