Introduction
India, a country with many different cultures, languages, and traditions, is also home to a wide variety of delectable foods. It's no surprise that culinary tourism has become so popular, given that each region offers a unique palette of flavors and fragrances. In 2023, the nation's delectable variety of dishes will still entice foodies. Embark on a culinary adventure as we investigate India's top 10 food tourism locations, along with suggestions for noteworthy eateries, their descriptions, phone numbers, and addresses.
Jaipur, Rajasthan
The cuisine of Jaipur, sometimes called the "Pink City," is a reminder of its royal past. Dal baati churma and gate ki sabzi are only two of the many Rajasthani specialties that are available in the city. Visit Laxmi Mishthan Bhandar (LMB), a renowned eatery since 1954, for a genuine experience. Enjoy their famous thali while surrounded by Rajasthani-style furnishings.
Address: Jaipur, Rajasthan, Johari Bazar
Phone number: 141 257 1845
Amritsar, Punjab
The renowned Golden Temple and its langar, which provides free meals to all guests, are symbols of Amritsar. Kesar da Dhaba stands out for a more luxurious experience. They are famous for their rich paneer meals and buttery lachha parathas.
Address: Near the telephone exchange in Chowk Passian, Amritsar, Punjab
Call (91) 183 255 2103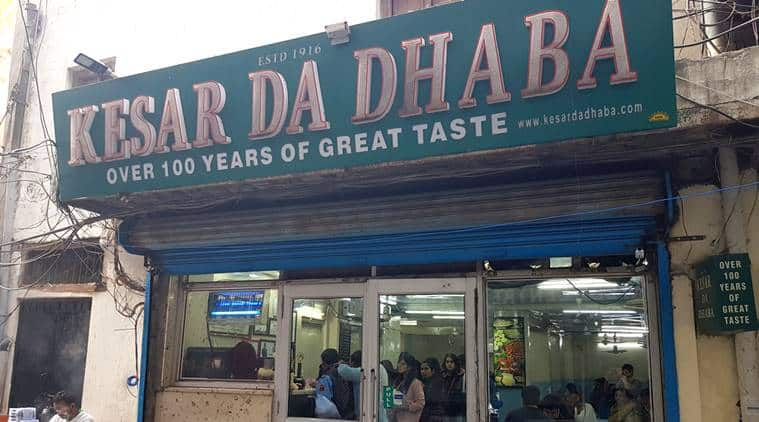 Kolkata, West Bengal
Bengali food is an ode to flavors, and Kolkata is where it all begins. Discover a variety of seafood specialties and traditional Bengali meals at Oh! Calcutta. They are notably famous for their paturi and macher jhol.
Location: Forum Mall, 4th Floor, Elgin Road, Kolkata, West Bengal
Phone number: +91 33 2283 1111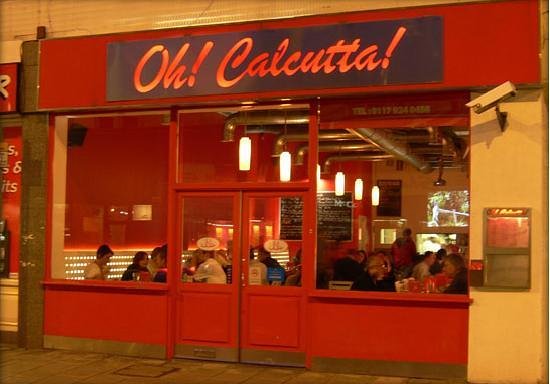 Delhi, National Capital Territory
The nation's capital is a fusion of various ethnicities and cuisines. Visit Paranthe Wali Gali to sample the delicious street food, where packed parathas are a real treat. Visit Indian Accent for creative Indian cuisine and a wonderful dining experience.
Address: The Lodhi, Lodhi Road, New Delhi Paranthe Wali Address: Gali Paranthe Wali, Chandni Chowk
Call us at (981) 366-662.
Mumbai, Maharashtra
Mumbai is known for its outstanding street food, and Bademiya is a must-see. Their rolls and kebabs are out of this world. Dum Pukht delivers regal Awadhi cuisine in a lavish setting for an elite dining experience.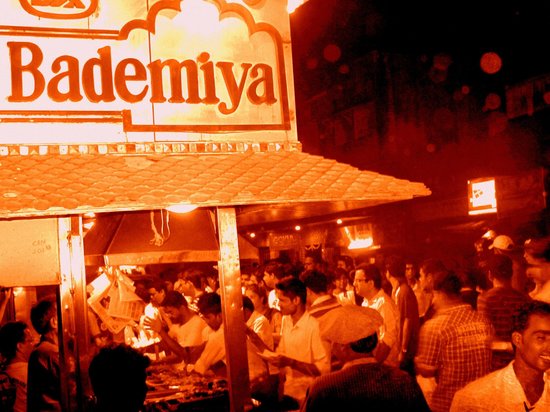 Bademiya Address: Apollo Bunder, Colaba, Tulloch Road, Mumbai, Maharashtra ITC Maratha, Sahar Airport Road, Andheri East, Mumbai is where you can find Dum Pukht.
Call Dum Pukht at +91 22 6696 1124.
Chennai, Tamil Nadu
A symphony of flavors, with a focus on rice and lentils, can be found in Chennai's cuisine. A culinary tour of South Indian cuisines, including Chettinad and Andhra, is provided by Dakshin. Their thalis are an experiment in cuisine.
Address: TTK Road, Alwarpet, Chennai, Tamil Nadu, Crowne Plaza Chennai Adyar Park.
Call us at +91 44 2499 4101.
Varanasi, Uttar Pradesh
Delicious street cuisine can also be found in the spiritual city. Indulge in Kashi Chaat Bhandar's renowned Kachori Sabzi. Baati Chokha serves traditional Bihari fare for a more refined supper.
Address for Kashi Chaat Bhandar in Varanasi, Uttar Pradesh: Lahurabir, Godowlia Address for Baati Chokha is Nadesar in Varanasi, Uttar Pradesh.
Contact: Baati Chokha at +91 9795 444 001.
Goa
Goa's food maintains a tropical theme. The flavors of Goa, Kerala, and Andhra Pradesh are combined in Gunpowder. Their fluffy appams and fiery prawn balchao are not to be missed.
Contact information: 6, Saunto Vaddo, Saligao, Bardez, Goa
Call us at +91 832 226 8083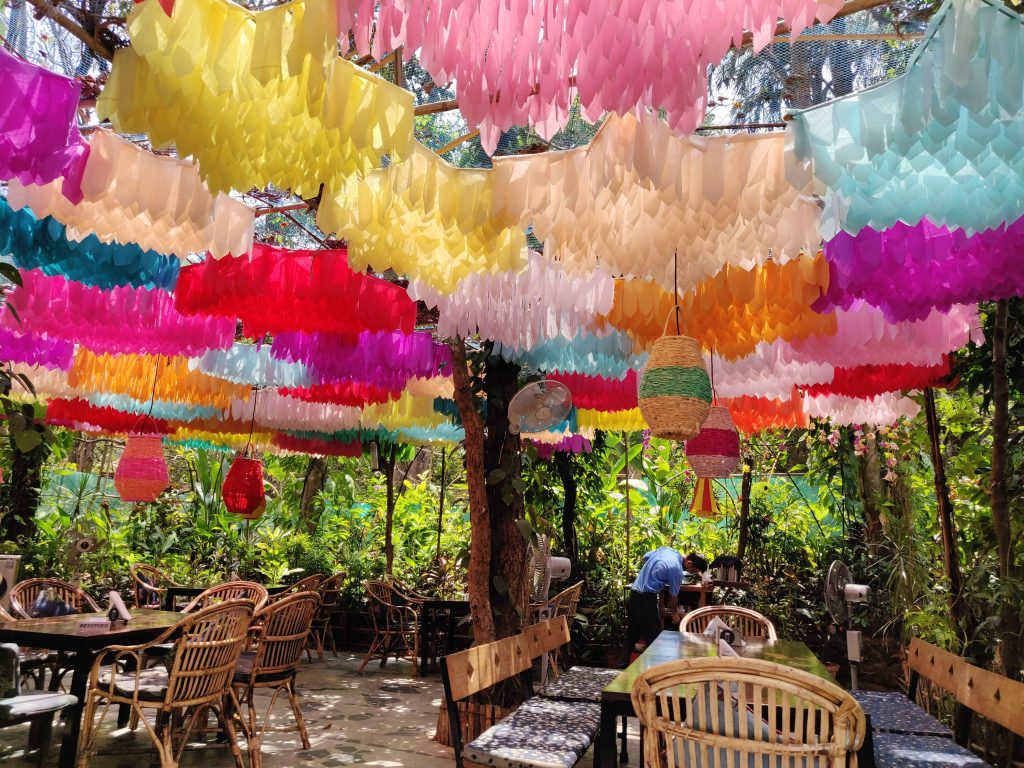 Hyderabad, Telangana
Hyderabad brings together fans of biryani. The delicious biryanis served at Paradise Biryani are unrivaled and considered an institution. Taj Falaknuma Palace offers a sumptuous dining experience for a taste of luxury.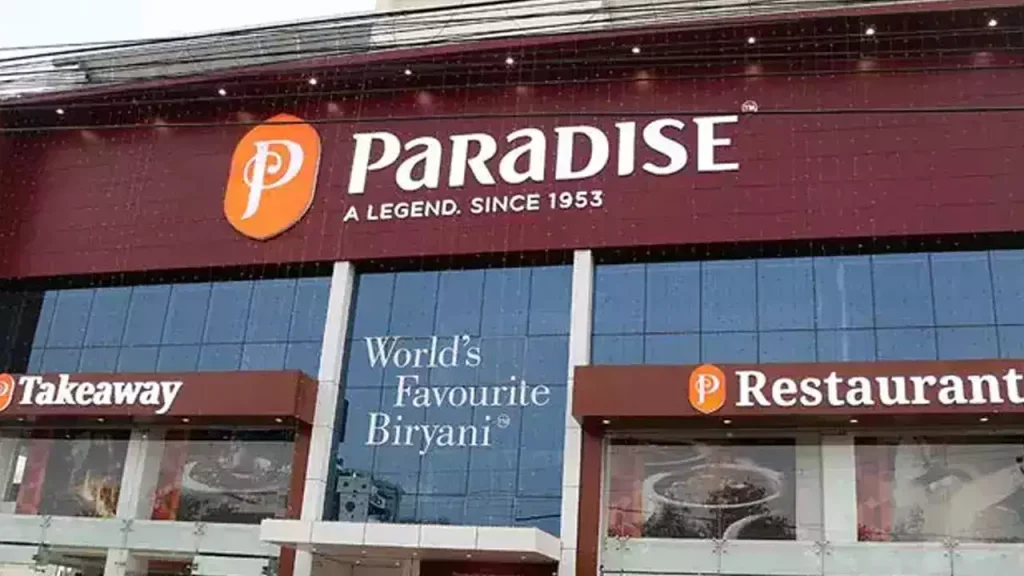 Addresses for Paradise Biryani may be found all throughout Hyderabad. Engine Bowli, Falaknuma, Hyderabad, Telangana is where you can find the Taj Falaknuma Palace.
Call us at +91 40 6629 8585
Thiruvananthapuram, Kerala
Both Kerala's backwaters and cuisine are beautiful. On a banana leaf, Ariya Nivaas serves traditional sadhya. Bahr adds regional components to international cuisines to give them a modern edge.
The address given by Ariya Nivaas is Mannanthala in Thiruvananthapuram, Kerala. The address for Bahr is Museum Road in Thiruvananthapuram, Kerala.
Phone: (471) 600 6969 (Bahr)
Some of the FAQs are listed below:
What are some of India's must-see cuisine destinations?
India is a multicultural nation with a strong culinary tradition. Delhi for its street food, Amritsar for its Punjabi cuisine, Mumbai for its vada pav and seafood, Kolkata for its sweets, and Chennai for its South Indian cuisine are some of the top places to eat.
Which Indian street meals are the most well-known?
India is renowned for having a thriving tradition of street cuisine. Chaat (spicy snacks) are a popular alternative in Delhi, pani puri is in Mumbai, aloo tikki is in Lucknow, pav bhaji is in Mumbai, and golgappa is available in several towns.
Which Indian city is dubbed the country's cuisine capital?
Due to its extensive array of culinary options, which vary from street food to fancy restaurants serving a variety of cuisines, Delhi is frequently referred to as the food capital of India.
When is the ideal time to visit India's cuisine destinations?
Depending on the location, there are different optimum times to visit India's cuisine places. However, most of the country experiences more favorable tourism and culinary exploration during the winter months (October to March).
What well-known regional dishes should you try in India?
India is renowned for its wide variety of regional foods. Punjabi cuisine (North India), Bengali cuisine (East India), South Indian, Rajasthani cuisine (West India), and Gujarati food are a few of the well-known ones.
Are there any restaurants in India that cater to vegetarians?
Yes, vegetarians will find nirvana in India. Due to cultural and religious inclinations, many cities and regions, particularly in the north and west, provide a large variety of vegetarian foods.
What restaurants serve genuine Indian biryani?
Biryani is a flavourful rice dish that is popular throughout India. For example, Lucknow's Awadhi biryani, Kolkata's Kolkata biryani, and Hyderabad's Hyderabadi biryani are all well known.
What special culinary experiences may you enjoy in India?
In India, you can participate in a range of unique culinary experiences, such as a spice tour in Kerala, a tribal food tasting in Chhattisgarh, a cooking class in Rajasthan, or a houseboat supper in Kerala's backwaters.
How can I be sure my food is safe while visiting India?
Choose bustling stalls with a large client turnover when consuming street food and regional cuisine. Use only bottled water and stay away from tap water. Select eating establishments with a solid reputation for hygiene.
What popular Indian sweet dishes should you try?
India is renowned for having a huge selection of sweets. Rasgulla (a Bengali sweet), jalebi, gulab jamun, ladoo, and numerous regional halwa varieties are a few of the most well-liked choices.
Conclusion
It becomes clear as we travel the length and breadth of India that food is not only a means of subsistence but also a sort of art that captures the unique characteristics of each place. These top 10 foodie vacation spots in India for 2023 provide a wide variety of tastes, smells, and activities. Each place has something special to offer, from regal Rajasthani thalis to smoky Goan curries. So prepare your palates, pack your luggage, and set out on a gourmet journey that will leave you wanting more.