In 2023, you want to travel but are unclear about where to go next. So here we came up with the top 10 travel destinations of 2023.
The world is full of destinations to travel to; the decision is only yours as to what you prefer according to your comfort, so in this article, we came up with different types of travel destinations you can visit in 2023 by keeping in mind the overall concerns and tastes of travelers.
Here are Top 10 Travel Destinations of 2023
1. Fiji
Fiji is an easy sell because of its clear blue seas, vast coral reefs, and numerous tranquil islands. In 2023, why would you travel there? For starters, because the nation didn't reopen until the end of 2021, the South Pacific paradise hasn't yet experienced a full recovery in terms of tourists.
Take the chance to discover the nation's above-ground wonders as well, even if it is spoilt with underwater beauty. The town of Levuka, a historic capital, and significant port, is the nation's only UNESCO World Heritage site. It is surrounded by coconut and mango trees and is home to several British colonial-era structures.
Visitors can participate in a kava greeting ritual, so named for the traditional beverage at its center, or partake in a lovo, a meal prepared over hot embers in a pit covered with banana leaves, to learn more about the indigenous populations in the area.
Now that Fiji Airways offers direct flights from Los Angeles and San Francisco, visiting the islands is comparatively simple.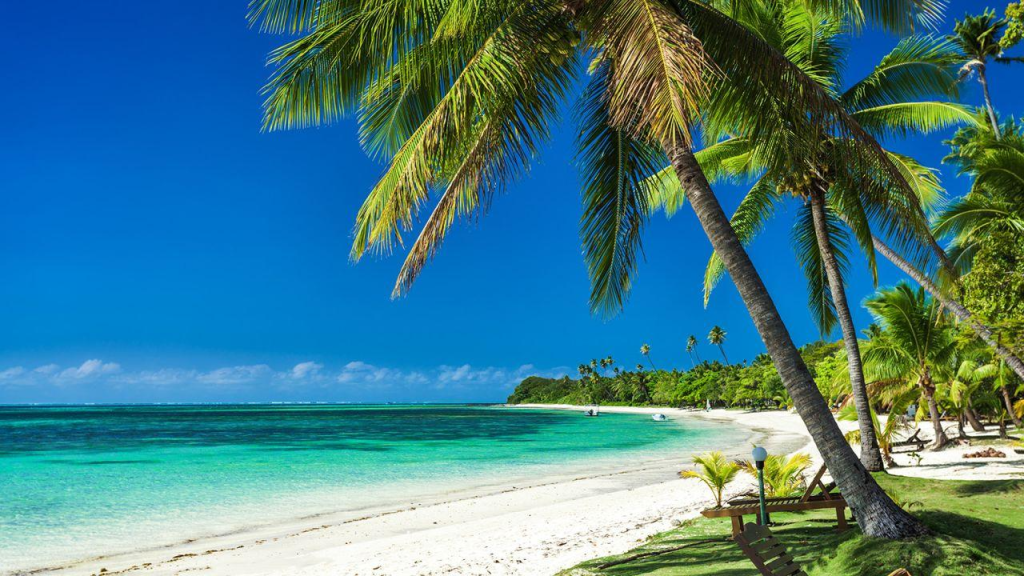 2. Mustang Valley, Nepal
Mustang Valley in Nepal is renowned for its mountain treks along historic routes that formerly allowed for trade between the Himalayas and India and is located right next to Tibet.
Due to the impending opening of the Shinta Mani Mustang, expect to hear a lot more in the upcoming months about this distant location. This all-inclusive resort, a member of the Bensley Collection, is positioned above the Lower Mustang village of Jomsom and will provide travelers looking for luxury with 29 apartments modeled like conventional Tibetan dwellings.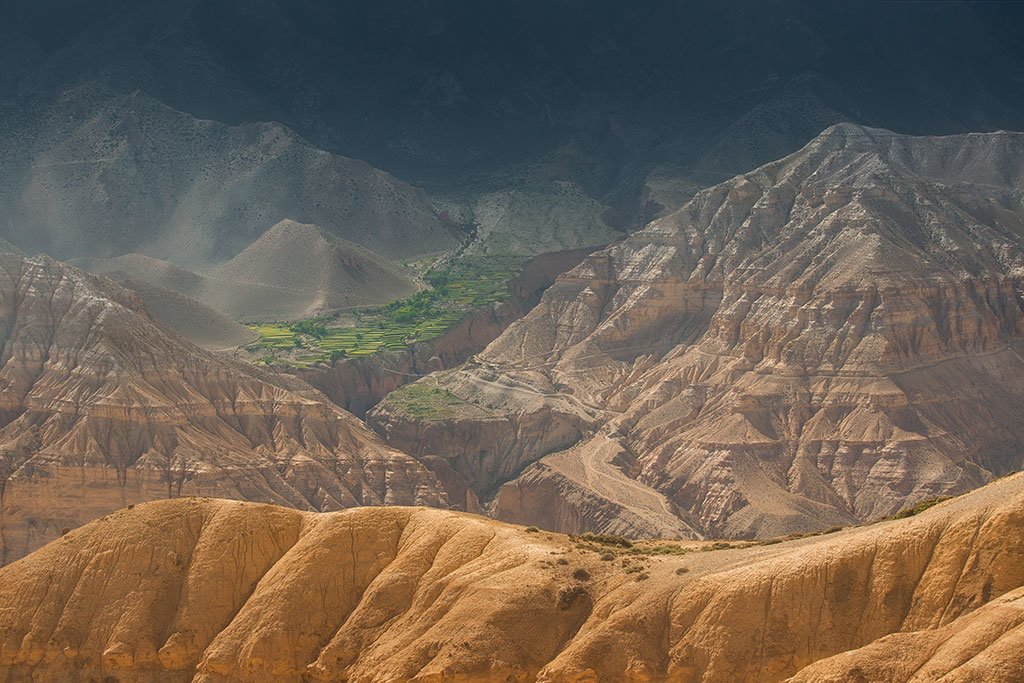 Visitors to Mustang have the option of hiking or touring historic towns and Buddhist temples. The artificial Mustang Caves, located above the Gandaki River and containing 2,000-year-old Buddhist sculptures and murals, are also not to be missed.
Mustang tourists also have the option of visiting Buddhist monasteries and historic communities. Not to be missed are the artificial Mustang Caves, crammed with 2,000-year-old Buddhist sculptures and paintings and located above the Gandaki River.
The adventure begins with the journey to the Mustang Valley. The 25-minute trip from Kathmandu, the capital, to Pokhara is followed by a 20-minute flight to Jomsom for tourists. Some people might find this option more appealing than the substitute – a 12-hour trip from Kathmandu – only based on the sights.
3. Maui, Hawaii
In 2023 you must travel to Hawaii without any second this is where you can go in 2023. One of the Hawaiian archipelago's islands, Maui, is in the Central Pacific. The expansive, meandering Hana Highway provides access to the Ohe'o Gulch's lakes, waterfalls, and the island's tallest mountain, the volcanic Haleakala. The golden-crescent Kapalua beach, which is protected from powerful currents by lava-rock promontories, is one of the island's 30 kilometers of beaches.
Hawaii's islands are the stuff of dreams. Each island's uniqueness, including beautiful beaches, snow-capped mountains, and active volcanoes, is interesting.
Every Hawaiian island has its personality and various attractions. For instance, the Big Island has Volcanoes National Park, so pick this island if you want to trek a live volcano. Others are well-recognized for their opulent beach resorts (Maui is one among these).
4. Kyoto, Japan
It's common to think of Kyoto as Tokyo's calmer, slower counterpart. Of course, the former capital of Japan has its share of ancient temples, gardens, and teahouses. However, because Japan will once again be accessible to independent travelers in October 2022, this place and its new visitors require fresh eyes. The celebration, first celebrated in 869 and regarded as Japan's largest holiday, is scheduled to return in full form in July 2023 after a pandemic hiatus, with giant floats and a profusion of food and drink offers. Gozan Okuribi, a bonfire celebration that can be seen from all around Kyoto in August, symbolizes the end of Obon, a holiday honoring ancestors.
The city's center is home to the 138-room Dhawa Yura Kyoto, operated by the hospitality company Banyan Tree. Garrya Nijo Castle Kyoto, a brand-new choice, has 25 rooms and is surrounded by natural vegetation in front of Nijo Castle, a UNESCO World Heritage Site. Another newer establishment that is deeply anchored in the city's past is Maana Kiyomizu, where guests may spend the night in renovated machiya, conventional wooden homes. Even though the fact that Japan has only recently begun operations, getting there is already becoming simpler owing to Delta Air Lines' brand-new routes from Hawaii to Tokyo and flights that started up again this autumn from Los Angeles.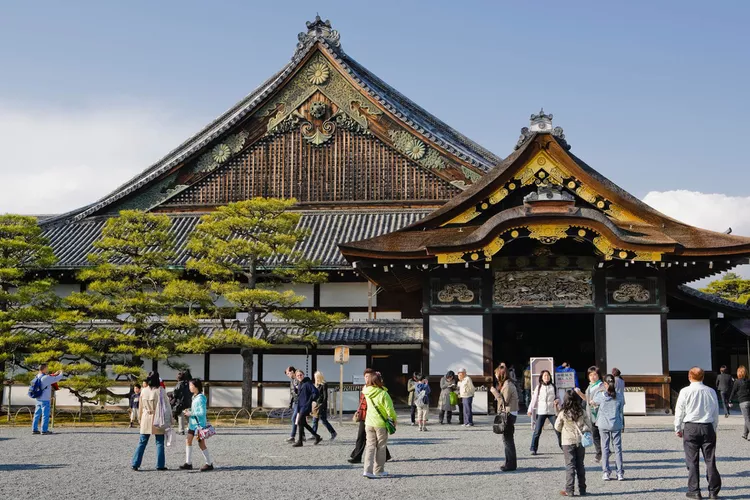 5. Cairo, Egypt
Could this be the year that travelers may finally visit the Grand Egyptian Museum? After numerous delays, the museum anticipates opening in 2023.
GEM, which will cost about $1 billion and house the complete King Tut collection, will be the biggest museum devoted to a single culture. View the CNN insider tour video here.
If you arrive in Cairo before it opens, you can still satisfy your desire for antiquity at the Egyptian Museum in Tahrir Square.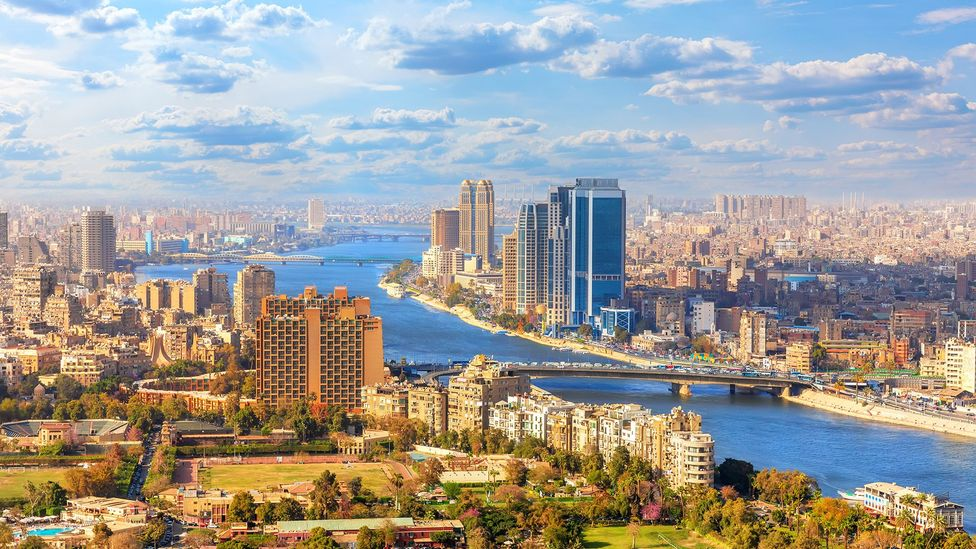 There is still more to see, even though the Pyramids of Giza are the city's main attraction. Beginning with Islamic Cairo, One of the world's largest collections of historical Islamic architecture can be found here. Visit the Al-Azhar mosque, which was built in 970, while you're there.
Additionally, the city has a strong Christian heritage. There are many Christian sites in Coptic Cairo, which is a section of Old Cairo, which predate the advent of Islam.
Al Azhar Park offers a lovely stretch of greenery and a style that was influenced by traditional Islamic gardens if you need a break from Cairo's clamor. On an island in the Nile River, the opulent district of Zamalek offers upscale hotels, restaurants, and antique shops.
6. Teahupo'o, Tahiti
Despite being 9,800 miles from Paris, the hamlet of Teahupo'o on Tahiti's southwest coast will be the focus of attention for the 2024 Games. However, to take a closer look at this region of French Polynesia, before the world's focus shifts to the South Pacific in the coming year, unless you have competitions in mind, is to forgo competing. Some of the enormous waves here are among the most terrifying on the planet — hence the name Teahupo'o, which roughly translates as "wall of skulls" — while others are more rideable for those with some surfing expertise. Coaching lessons, some of which are hosted by well-known local surfer Tereva David, can be arranged by lodgings like Tahurai.
Some tour companies, like Teahupo'o Tahiti Surfari, take visitors out on the water to see the famous Teahupo'o swell, one of the highest and heaviest waves in the world, as well as the island's waterfalls, lagoons, lava tubes, and cliff-diving locations. If you're more comfortable watching the waves than riding them, you can do this. The new nonstop flights from Los Angeles to Fa'a' International Airport offered by Delta Air Lines have made it simpler than ever to travel to Tahiti. The only nonstop flights between Seattle and Tahiti were launched by Air Tahiti Nui in October, further expanding connectivity.
7. Riviera Maya, Mexico
Four prestigious hotels are already developing along this charming section of the Yucatán peninsula. Newly constructed with 173 rooms and five eating establishments that all have views of the Gulf of Mexico, the Waldorf Astoria Cancun has opened. Early in 2023, Casa Chablé and The St. Regis Kanai Resort are expected to open, and then, in the spring of 2023, the Riviera Maya Edition at Kanai. Maroma, a Belmond Hotel, which will return in May 2023 after a year-long hiatus with 10 new seaside rooms and Latin America's first Guerlain spa, is not brand-new but has been refurbished.
The opulent Hotel Esencia has expanded farther south, closer to Tulum, with the addition of a fancy new 10,000 square foot, four-bedroom home outfitted with exercise and screening rooms, an underground speakeasy, and three pools – ideal for a friends' retreat. Hotels aren't the sole appeal, though: After delays to resolve environmental and archaeological issues, the last part of the new Maya Train project, which connects Cancun and Tulum, is anticipated to open by the end of 2023. The route would improve accessibility to several cultural and historic sites, including Chichén Itzá, and link visitors to more locations in the state of Quintana Roo, such as Bacalar, Playa del Carmen, and Puerto Morelos. The inauguration of the eagerly anticipated Tulum airport, which Mexican President Andrés said will be completed by the end of 2023.
8. Venice
Due to its enduring popularity, the city's day-trip entrance fee, which goes into effect in January 2023, made news in 2022. Why only go for the day, though? Lesley Lokko, the first Black architect to direct the Venice Architecture Biennale, will curate international exhibitions from May 20, 2023, to Nov. 26, 2023. The Procuratie Vecchie, a 16th-century structure in St. Mark's Square, is another destination for those who enjoy architecture. The public has just lately been let inside, even though the fact that its façade is one of Italy's most photographed, following the conclusion of a five-year renovation project overseen by David Chipperfield Architects.
In the second half of the year, Belmond's famed Venice Simplon-Orient Express will debut two newly restored carriages from the 1920s and 1930s, each with opulent suites that are designed to look like European landscapes. Those seeking nostalgic luxury should make travel plans and pack their bags.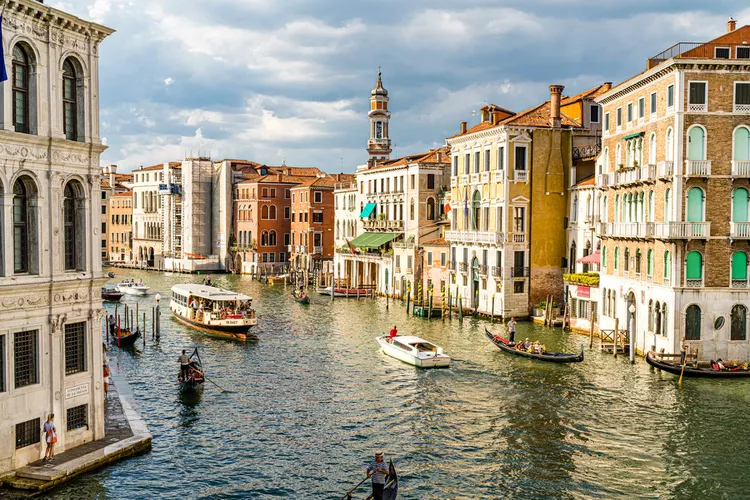 9. Gruyeres, Switzerland
In addition to the world's greatest cheese, the area features rolling hills and medieval structures. You're invited to Gruyères, Switzerland.
The medieval market square and the turreted 13th-century castle are just two of the picturesque views you can find in this little hilltop town. Wintertime excursions to the adjacent Moléson-sur-Gruyères ski resort are possible, and both are reasonable day trips from Geneva in the summer.
Stop at the wooden Chalet de Gruyères to sample the fromage that bears Gruyères' name. Visit La Maison du Gruyère plant to see how cheesemakers create this creamy deliciousness.
The Maison Cailler chocolate factory, which from the outside resembles a scene from a Wes Anderson film and provides an insight into the processes involved in creating Swiss chocolate, is another place to find more gastronomic treats.
Additionally, Gruyères is home to the bizarre HR Giger Museum, which honors the creations of the renowned Swiss artist who created the titular creature for the 1979 film "Alien." The spooky skeleton look of the museum's bar, created by Giger, serves as a counterbalance to the fairytale atmosphere of Gruyères.
10. Ottawa, Canada
The Canadian capital is sometimes forgotten because it lacks Toronto's international oomph or Montreal's French flair. That would be erroneous. Ottawa, which is graceful and subtle, has its own appeals. Two upcoming jazz festivals in Ottawa are worth noting for music fans. The summer edition will run from June 23 to 30, following the winter edition in February.
If you enjoy hockey, go to the Canadian Tyre Centre in the western suburbs to witness the Ottawa Senators perform in the NHL. If that ticket is too expensive, have a look at the Ottawa 67's, a junior men's hockey team playing at the TD Place Arena in the city center.
Depending on ice conditions, the Rideau Canal becomes the largest skating rink in the world from sometime in January to late February or early March.
It is open 24 hours a day for free. It's a nice place to see people and boats when it's warmer.Parliament Hill is a must-see where Canada's federal government and eye-catching Parliament buildings are located on a peninsula overlooking the Ottawa River.
Conclusion
All these above destinations are shortlisted based on different categories like food, nature, peace, thrill, etc.
If you are planning to travel in the upcoming months of 2023 and are not able to decide where to go next, then you can choose one of the above destinations to travel in 2023.
Keep reading with us; we will soon come up with new exciting articles.
Frequently asked questions about the top 10 travel destinations of 2023-
Q. What are the best destinations to go on vacation?
A. You have come to the right site if you're looking for the top travel destinations for 2023. Greece, Spain, Croatia, Thailand, and France are a few of the world's top vacation spots.
Q. In 2023, which nation will receive the most tourists?
A. The United States, China, Spain, and France are the top four most visited nations in the world as of 2023.
Q. Where should I go on vacation in 2023?
A. Fiji , Mustang Valley( Nepal), Kyoto( Japan), Maui (Hawaii), Cairo(Egypt) and Teahupo'o ( Tahiti) are a few of the top tourist destinations you must visit in 2023. Therefore, if you're seeking your next vacation spot, pick one of
Q. What nation is the safest in the world?
A. Iceland has been ranked as the safest nation in the world for 2018, ahead of New Zealand, Austria, Portugal, and Denmark.
Q. What is the world's most hazardous nation?
A. Syria, Afghanistan, Iraq, Yemen, Libya, and South Sudan are just a few of the nations that have been listed as dangerous to go to.